Hey Guys, I was doing some coating yesterday. It turned out ok, but I have a couple issues. I'll post the pics and comment as I go. Thanks in advance for any help/suggestions.
Intake Plenum masked for blasting:
In the oven with Mirror Black: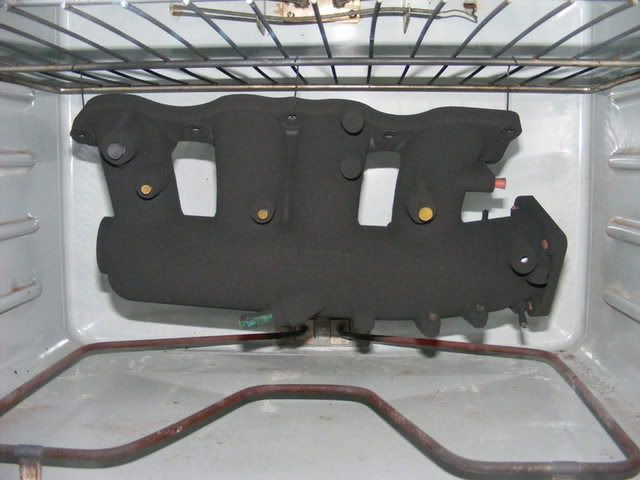 In the oven with Clear:
I noticed while applying the clear, that very small "divots" were appearing in the powder. They were everywhere and about the size of a ball point pen tip. What could cause this? I checked the compressor for moisture(with the napkin trick) and I didn't see any dirt/moisture in it at all. Any Ideas? I thought it could be the powder, but It was doing it with the mirror black, a little with the chrome and the clear as well. The finish seemed ok with the black and clear on the Plenum, but I could tell it was orange peeled a little. There were also some orange peel and a couple of small spots messed up on the Xtreme Chrome bracket.
Finished Product (not the best Pic quality, I didn't setup any lighting):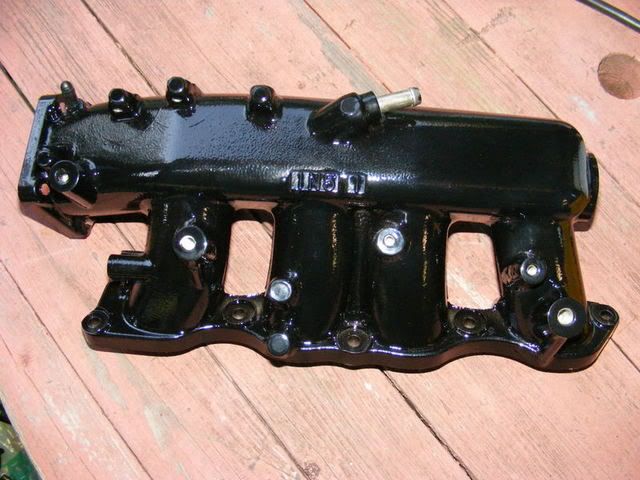 One of the brackets for the Plenum in Xtreme Chrome: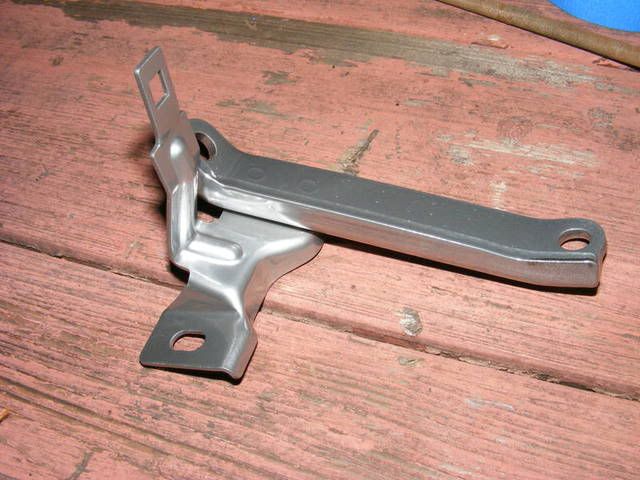 I got some OP on this bracket as well. It was mainly in the thickest metal which leads me to believe maybe it was not hot enough or just not hot long enough. The thinner metal had a very nice finish.
**Edit**
I am using a Fluke IR gun for temps and they were within 10-15* up and down every time I checked.