No water in shop lines now
I have been having problems after my main air tank gave up with to many rust holes after 30 years with moisture into my newer tank and into all the lines in the shop. Well I don't have $$$$$ for this and I don't have $$$ for that but by god this so far is doing great and the cost was around $80 + the Harbor freight $10 dump. It needs to dump more but it does work just have to stay up with it depending on use.
A detail drawing and parts list can be OBTAIN from
"
this old man at PM PBTP"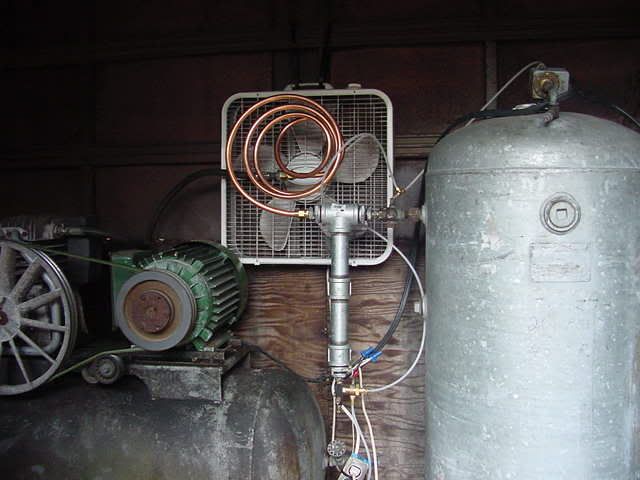 At this Lowe's when you go past 1 1/4 inch you have to get short pieces that's why there is a connector in the middle of my pipe