A friend of mine that was going to do some coating for himself gave me his oven he never used. Glad he didn't. He would have cooked at 600 or higher. The thermostat temp probe was broke!
This thing has double top and bottom units and separate controls for up and down. It will pull almost 40 amps
I stuck in a reg stove thermostat and got the temp right with the dial but I bet if I tried to fire the top and bottom at the same time it would fry it? A reg stove one just does not compare to the org one to handle that kind of amps I wouldn't think? The one I put in was from a self cleaning one but that only uses two elements not what this joker has.
What I don't understand and maybe
Ted
would? Both the top and bottom controls have off/low/med/high on them? During the testing with my amp clamp I could see the rise for each setting. I guess its for slow or fast cooking the pizzas? With bottom and top on it could come up to temp fast for sure. I might convert it with the Arbor unit later with a relay that would handle the amps?
Here is the size of it. Its wider and deeper inside than a normal 30" oven so that will help get some bigger parts in. OD 38x26x22 ID 27.5x20.5x12 Its not a heavy unit just a two man pick it up because of bulk.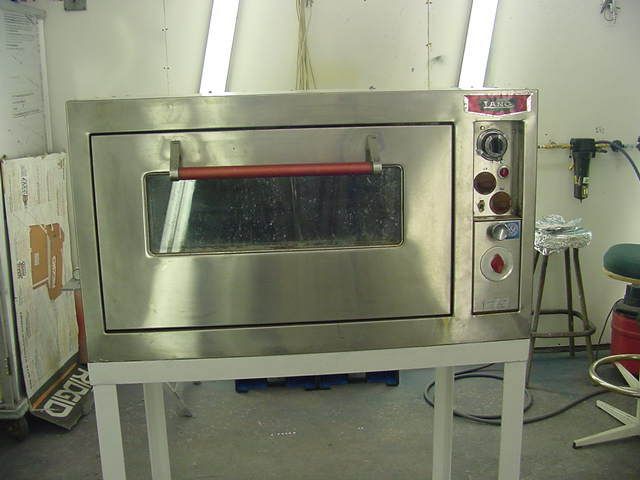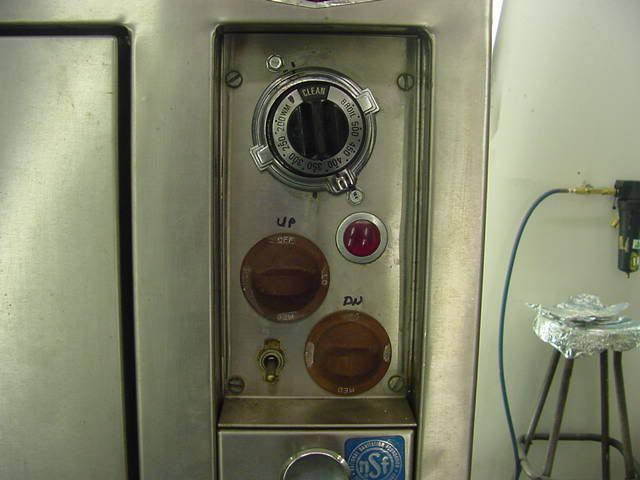 Might be something worth looking into when needing an oven or extra wider one for sure. Its more compact. The only down fall is the 12" inside height.