Does anyone have any pictures of Copper or Gold transparent?
I'm trying to identify the color used on this bike frame and that appears to be the closest match.
BTW, the blotchy-ness of the color is due to the fact that the frame is powdercoated on a raw bike frame just after welding/heat treatment without any blasting or scotchbrite. This bike company calls this the "Works" finish. I have this frame in a raw unfinished state and want to apply a translucent powdercoat over the top.
(This finish in the pics was a one-off for a professionally sponsored rider and not available to regular customers. They do offer transparent red/blue on top of the "works" finish)
Do you guys think Copper or Gold transparent is the color used? Maybe even Candy Orange?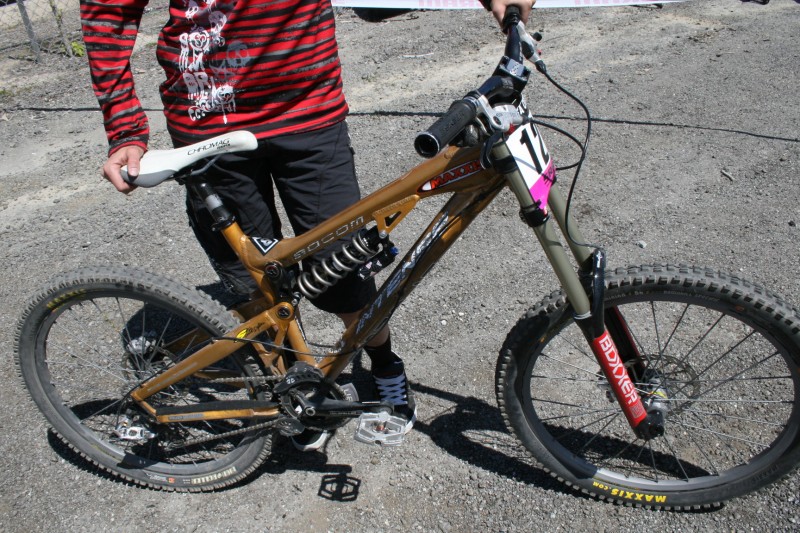 Base frame before powder: