Tank with Pump and Filters
It will self prime water with no problems so hope it does ok with the stripper and then I find out about my filter setup I have. I will try to get all the powder coated stuff out first and then when I cut the pump on any that I miss will get caught in the first filter and not get caught in the pump and the finer filter that I wanted for paints that dissolve to small particles. The first filter has a bypass and the second one does also just in case so maybe the pump motor want burn up. But when I hit the switch I will stay with it for sure so I can be ahead of any problem? I hope!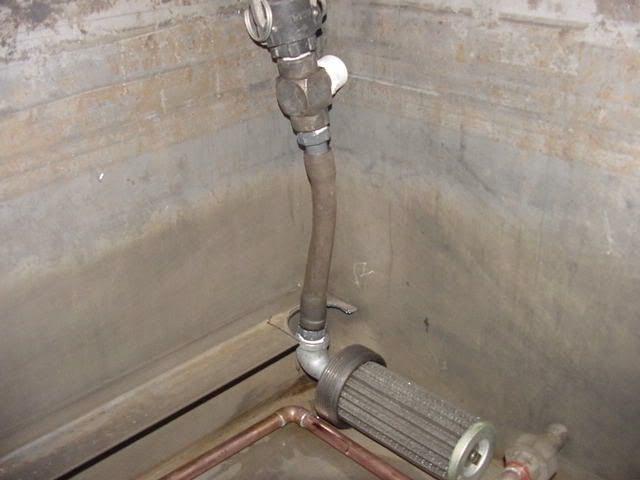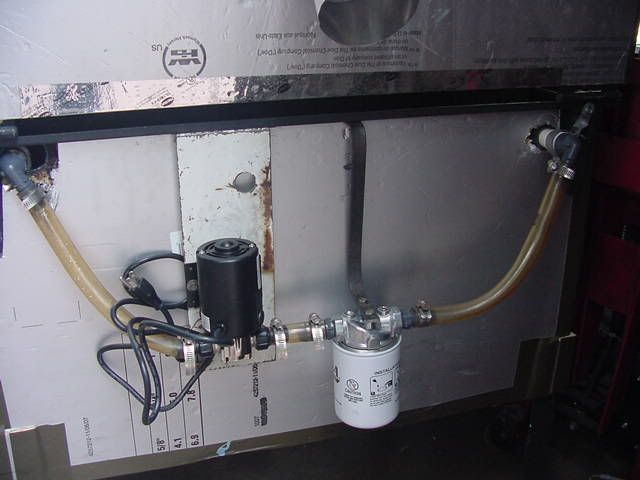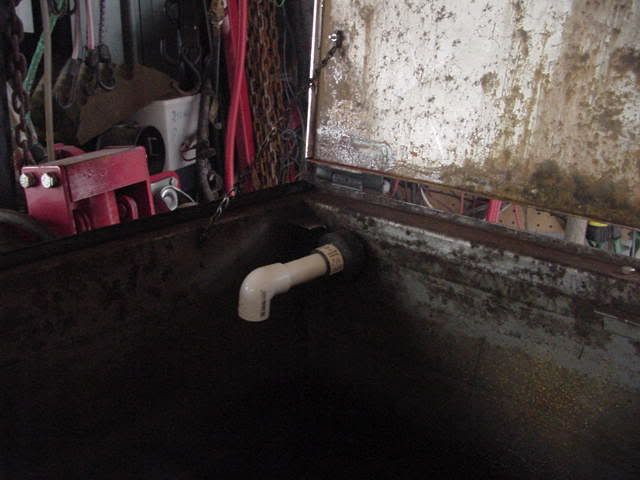 I have also did a lite insulation of the tank and have the lid so it will seal a little and also have a dryer vent set up for fumes out the top and a small 110v 3 1/2" blower for placing in the vent line so it will take the fumes out and through the vent that will be 10' up.
Now all I have to do is start pumping over the PBTP stripper and hope I have it all sealed up and ready to strip body parts Oops Parts to be coated