Ok, so for the life of me i CANNOT get candies work correctly...
I did one VC that turned out good, except for one little crater and a couple defects in the base coat. So anyways, I was doing some parts for myself(good thing) tonight and I failed again. I was doing a VC, a compressor housing, and a throttle pulley for my throttle body. I blasted all of the parts, rinsed them with hot water, then outgassed at 500 for 30 minutes. I let the parts coo, masked them, then sprayed the silver explosion base coat. I cured the base coat and it actually came out pretty nice. After they cooled again, I put on the Trans Blue.... now this is the odd part. All of the parts were 100% covered and from what I could tell, pretty damn evenly. There were NO spots where I could see through the powder to the silver explosion. So I cure the trans blue, pull it out and I notice that there are placed where it looks like I missed a spot (remember I said I am CERTAIN I didnt?). So I hot flocked those spots lightly, saw that they were covered, once again, then cured again. Half way through the cure, I took a peak.... the same exact spots were BARE again... What am I doing wrong? I don't get it. It's almost like someone sprayed some PAM on my parts when I wasn't looking. But this can't be since I took the part right from the oven after the silver explosion, let it cool (I didn't touch the part at all), then sprayed the blue.
Any suggestions? Heres some pics...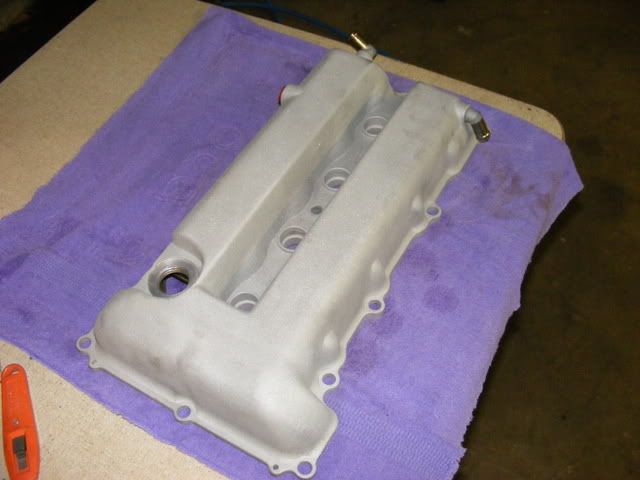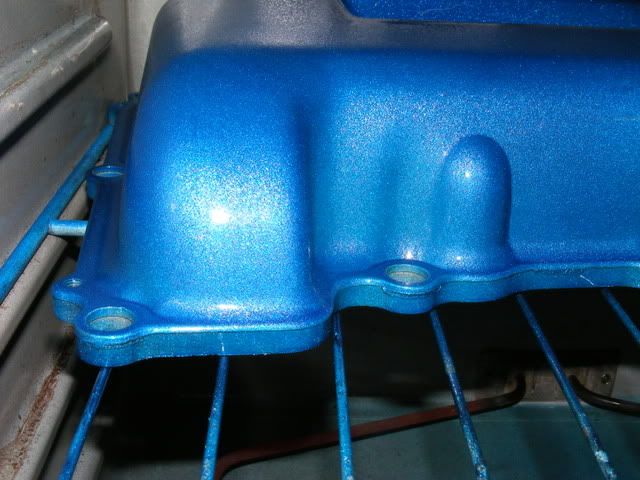 You can see in this one, where I WAY over did the powder trying to correct one of the bare spots. (in the corner by the plug hole on the left)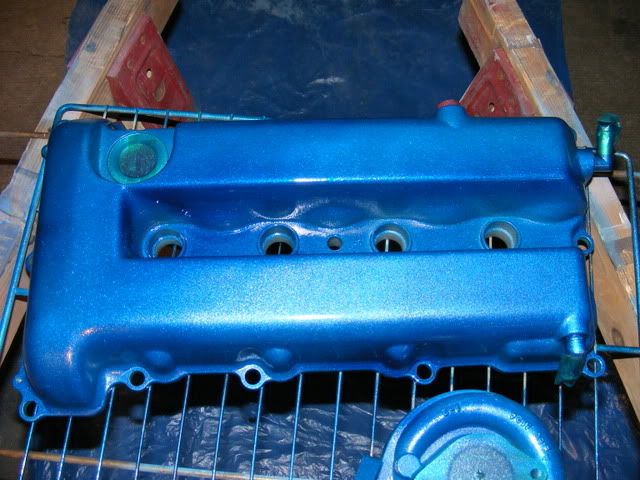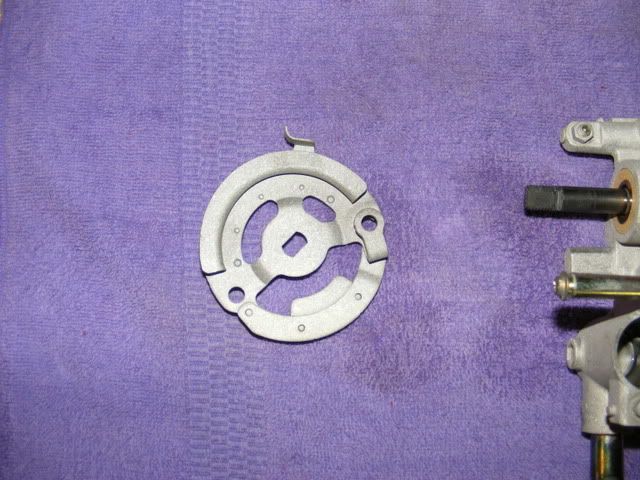 This one just plain looks like I mixed the blue 50/50 with the silver (definitely didnt, and I cleaned the gun thoroughly)